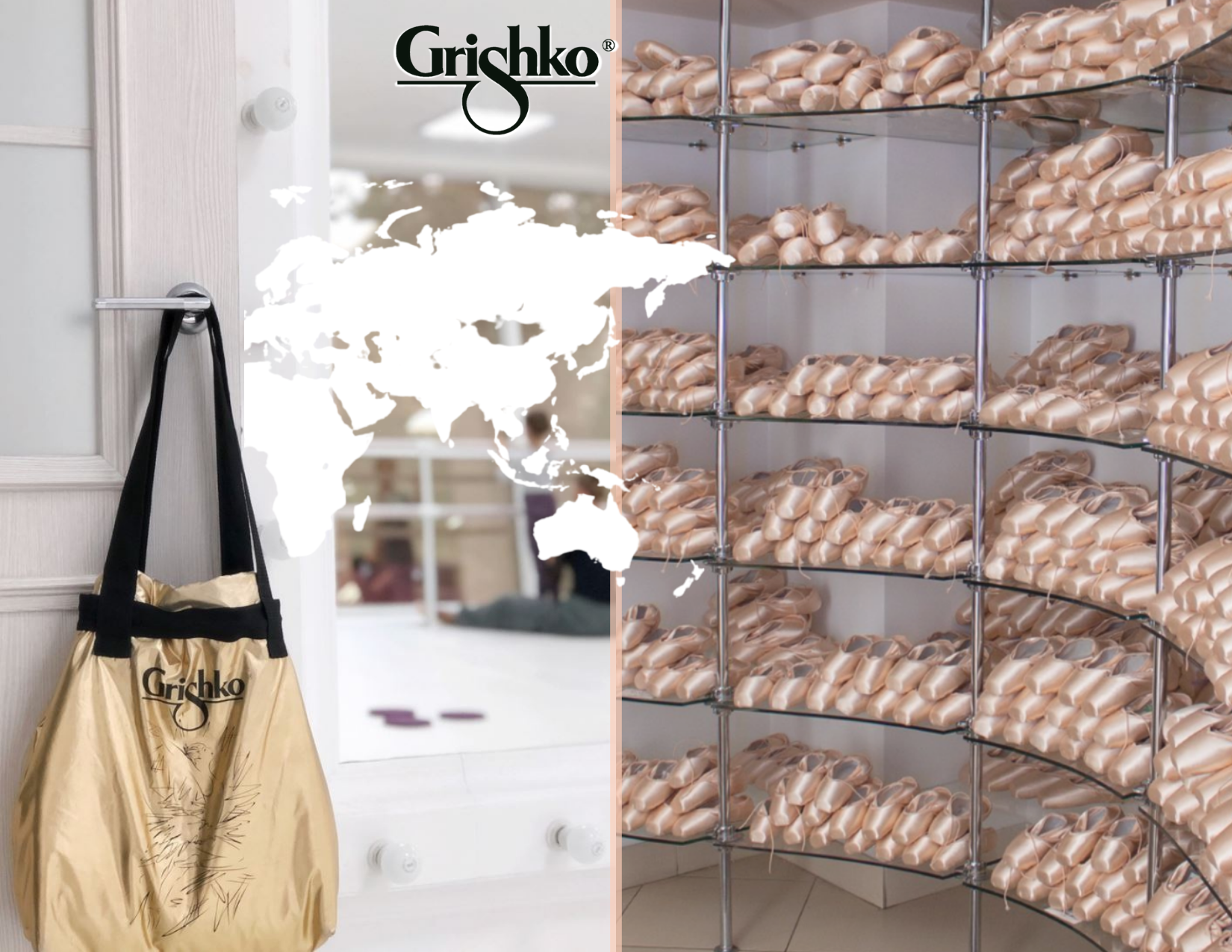 Grishko is one of the world's largest manufacturers of ballet shoes
With several workshops and sales in over 70 countries, its products are known worldwide for their high quality, innovation, beauty and functionality.
Grishko's® commitment to the advancement of the dance world has received worldwide recognition and has earned the loyalty of many prima ballerinas and top ballet companies. This success is made possible by the Grishko craftsmen, whose passion, responsibility and pride in their quality of work, are unsurpassed.



The box of all GRISHKO® pointe shoes is made of natural materials, that make it breathable and safe for your skin.
Jute, nettle, and cotton are used during the fabrication process, as they work to keep the dancer's foot healthy